There are different types of brushes that make different brush strokes in an oil painting.  It is important to know what brushes make what kind of brush stroke.
The kind of bristle to use for oil painting is called "natural hog hair" bristle.  All oil painting brushes have long handles, so as to hold the brushes by the end.
Good quality brushes are expensive, so get the right ones for the job!
The first and most common type of brush is the "round."  This brush is the most versatile because it is shaped to a tapered point and  used to draw with the paint or use the side of the brush to paint in larger flat areas.  I recommend starting out with some of these brushes – a good size range – #2, #4, #5 or #6.  Get two of each size.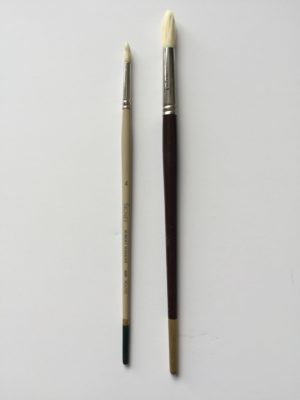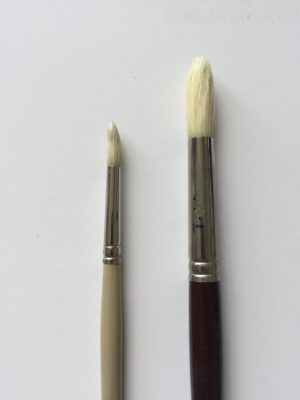 The next type of brush is the "filbert."  This is a flat brush with rounded ends.  This brush can be used to paint large areas in the painting where the brushstrokes do not stand out or are more "blended."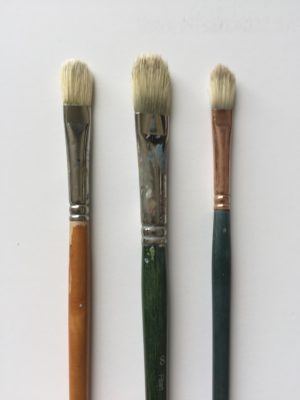 The next type of brush is the "flat" brush.  This brush has square ends and is used to make brush strokes more visible and stand out.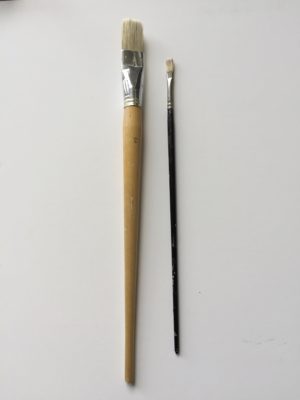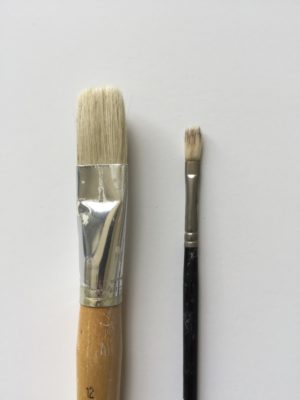 The next type of brush is the "bright" brush.  This brush is just like the flat brush, but shorter and makes more visible brush strokes.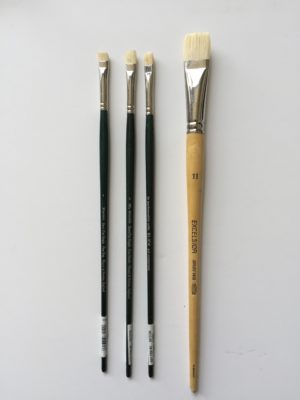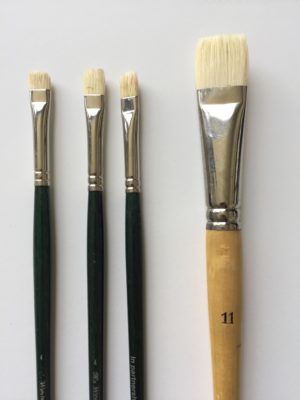 The next type of brush is the "long filbert" brush.  This brush holds more paint because of the longer bristles and makes much less of a visible brush stroke.  The brush takes more skill to handle because of the longer bristles, but it can create very nice effects, especially in landscape painting.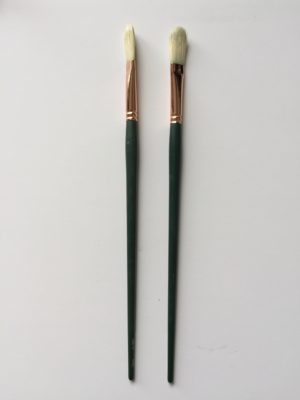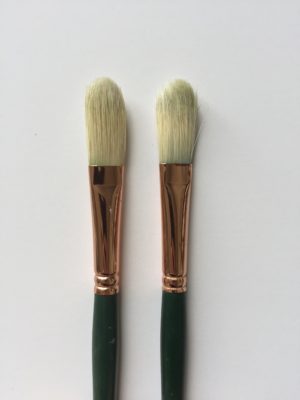 The following pictures compares the brush strokes of the various brush types.
#1 brush – FLAT,  #2 brush – BRIGHT,  #3 brush – ROUND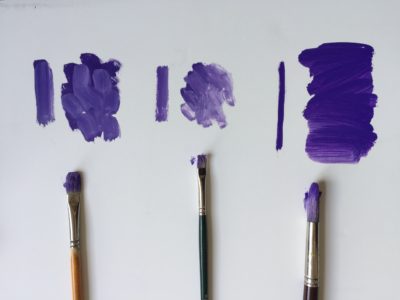 #4 brush – FILBERT AND # 5 brush – LONG FLIBERT.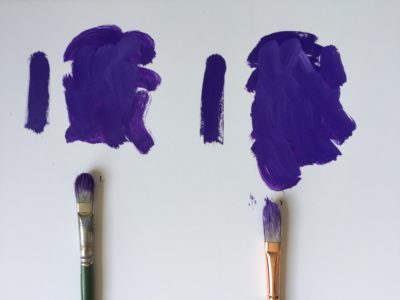 Examples of different brushes being used in oil paintings:
ROUND BRUSHED ARE GOOD TO USE FOR PORTRAITS: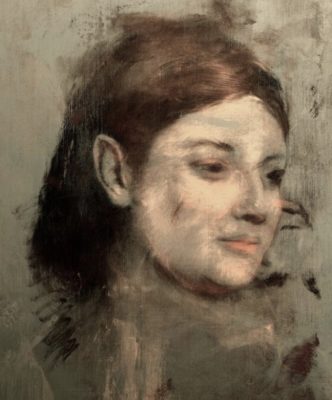 Portrait by Edgar Degas demonstrates how round brushes can be used to draw with, both with the point or side of the brush.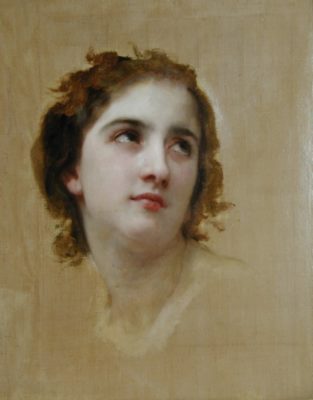 This portrait sketch by Willam-Adolphe Bouguereau demonstrates how when using the side of the round brush that brush strokes can be minimized.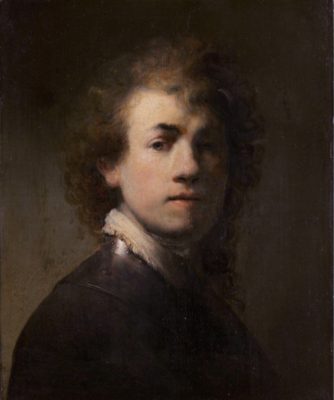 This self-portrait by Rembrandt demonstrates how the whole portrait can be executed using only round brushes.
FLAT OR BRIGHT BRUSHES CREATE TEXTURE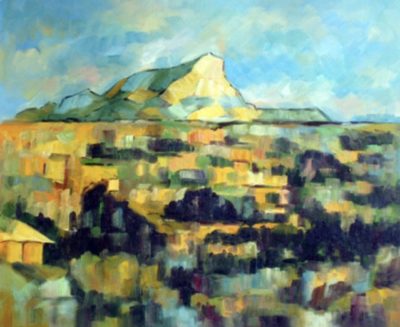 This landscape painting by Cezanne clearly demonstrates the use of flat brushes.
FLIBERT BRUSHES CAN CREATE SOME HARD EDGES WHEN NEEDED AND ALSO SOME BLENDED EDGES: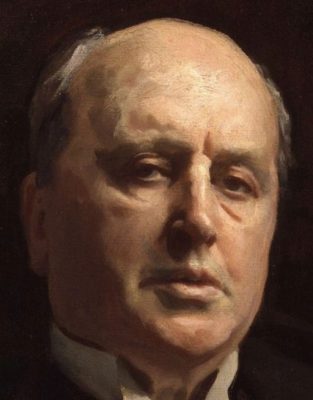 The portrait by John Singer Sargent demonstrates the use of filbert brushes as seen in the flat brush strokes with rounded ends.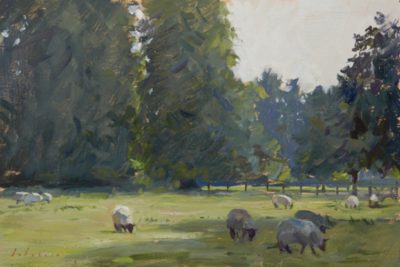 The landscape painting by Dennis Miller Bunker, American Impressionist, demonstrates the use of filberts in landscape sketches.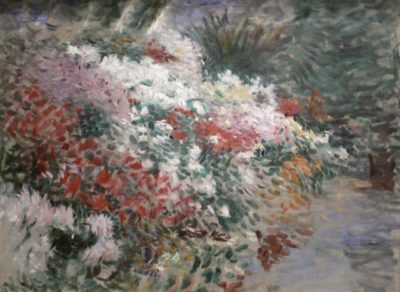 In this sketch by Dennis Miller Bunker, the brush strokes can be analyzed as either by large rounds or smaller filberts.
Same with this landscape by Dennis Miller Bunker and the one below.