This is a very small produce market in the village of Pont de Barret.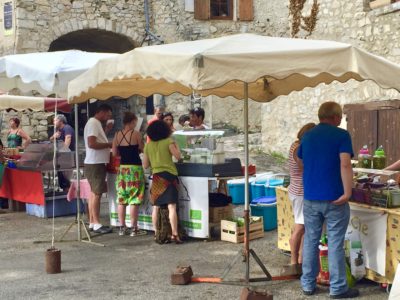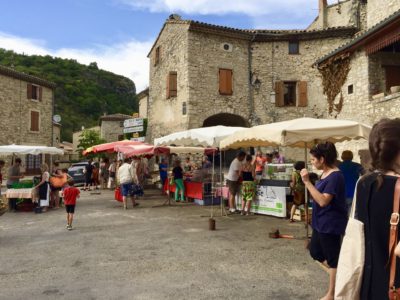 Tonight, I am blogging on my terrace, sipping a wonderful Provencal Rose' which was only 3 and a half euros from the super market.  It's delicious and so is my view.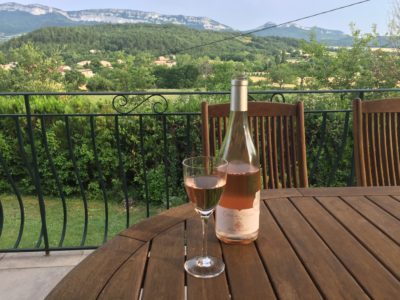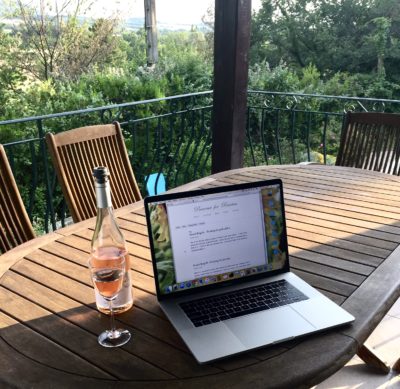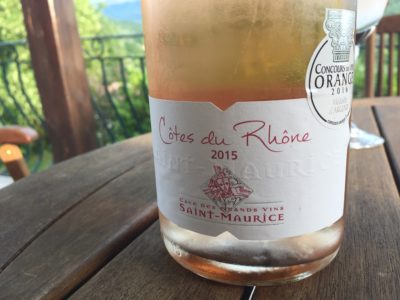 This is the selection of provencale rose at the super market!  I'm in rose' heaven…..