The last day of the workshop the group chose to take a trip to Grignon, a town with a chateau that looks like a mini-Versailles.  It was the home of a daughter who received a series of letters from her mother (Madame de  Sevigne).  The letters are poetic and witty and were later published in volumes of books.  They are famous because the style brought letter writing into a proper art form.  The town and chateau are both beautiful and charming.  Through the years, many artists have visited Grignon and it has  inspirated many beautiful paintings, drawings and watercolors of the chateau and the grounds.  It is worth a visit.
Entrance to the chateau.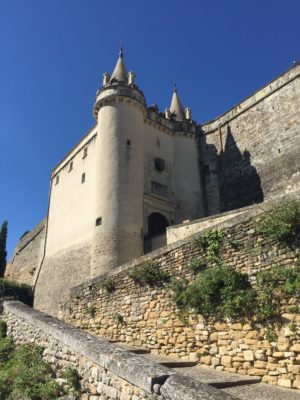 The chapel where Madame Sevigne is buried.
Walking through the town.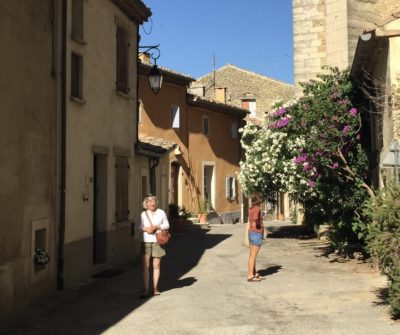 Entrance to the chateau.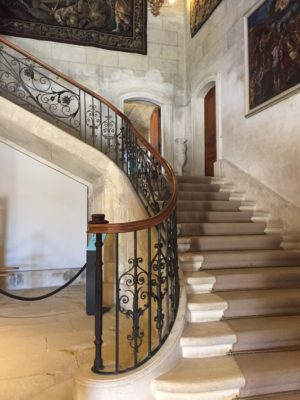 Touring the inside of the chateau.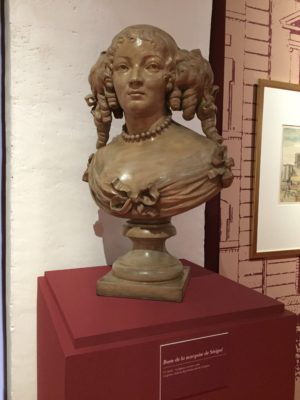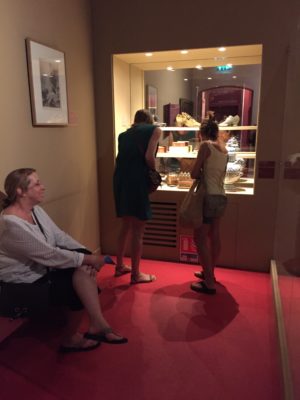 My selfies in the chateau.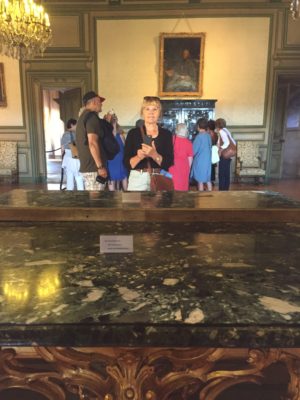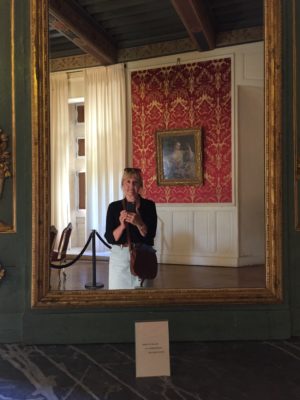 There is a room in the chateau where you can sit and write a letter and it will be delivered postmarked from the chateau.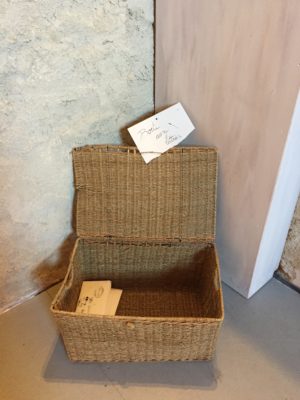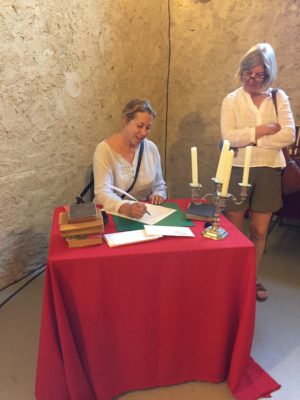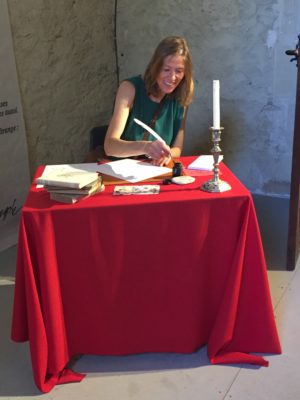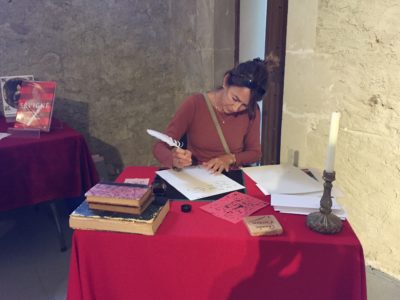 Later in touring the town, Jane found the shop of a ceramist who she had been looking for.  This is her gallery.