It was a holiday on Monday, so I was able to visit with my french friends and their family.  Evelyne and Fabrice were some of the first french friends I made in Provence, 15 years ago.  I met them when I was painting on their property.  It was so nice to spend the day with them.  We prepared a nice dinner and had a BBQ.  I got some good recipes.
I brought a fun little gift for their daughter, Jessie, of heart-shaped sunglasses.  Here she is wearing them.  Everyone loved the glasses.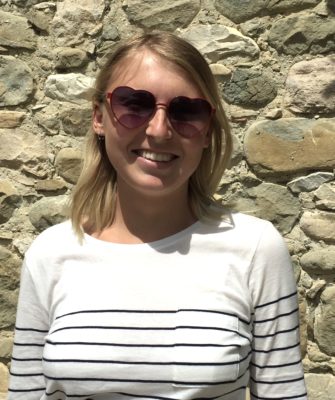 Jessie's cousin, Anne Sophie tries them on.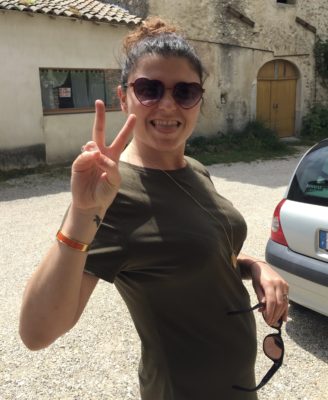 And, my firend, Evelyne, Jessie's mother tries them on too.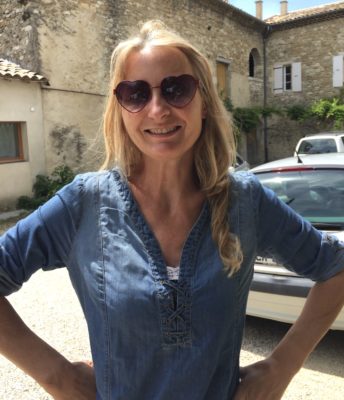 Here we are, sitting outside, having a coffee.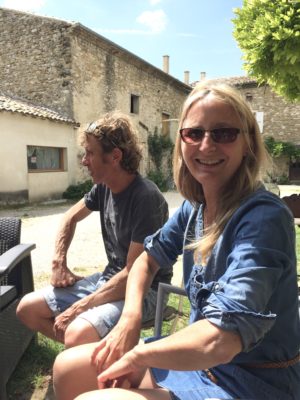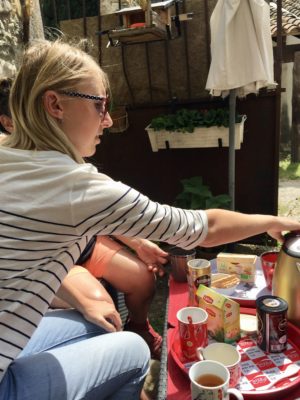 This is Anne Sophie and her mother, Pascale.  Pascale is serving home-made merengue cookies .  They were delicious–soft inside.  Pascale is Fabrice's sister.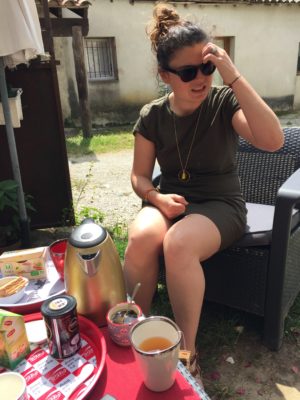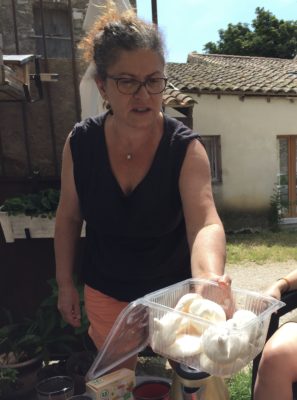 Fabrice, Evelyne's husband.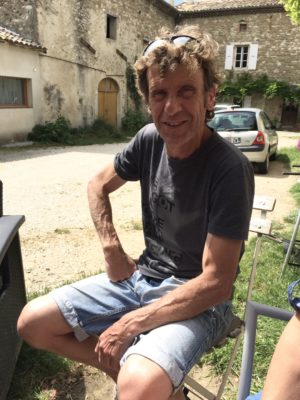 Evelyne's son, Tommy  arrives later.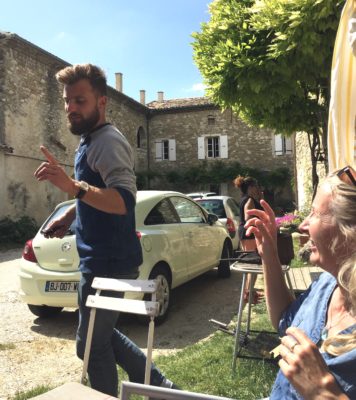 After dinner, we  went for a long walk.  It was a very nice day!