I had a cooking lesson with Jane, who owns the B & B and is an amazing chef.  I learned to make Ratatouille, Gratin Dauphinois (a local dish) constisting of potatoes very thinly sliced and baked with butter and cream and Tomatoes Confeit (marinated tomatoes with garlic and spices).

The secret to a good ratatouille is that all the ingredients must be prepared separately.  It is labor intensive, as you will see.
Start with all fresh ingredients: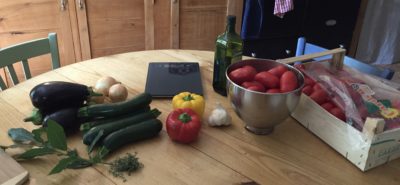 Cut eggplant into cubes and salt: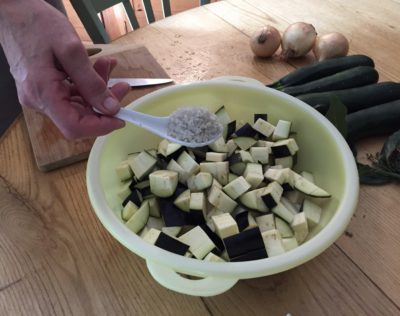 Peel and seed tomatoes: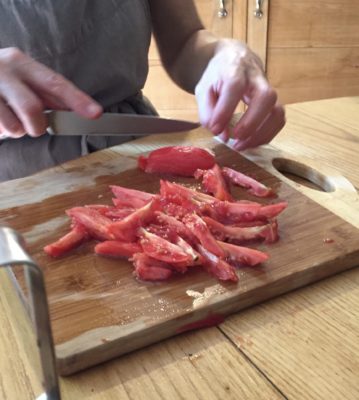 Blacken peppers and sweat them, then peel, seed and cut them up.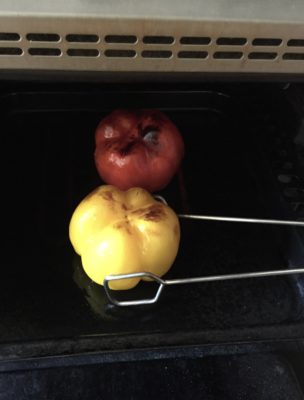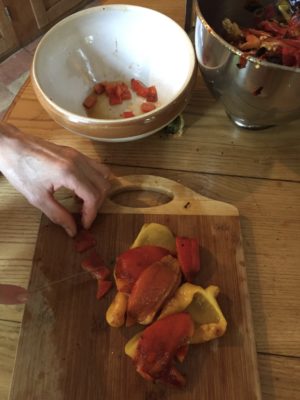 Saute onions with fresh bay leaves and thyme.  Rinse and sauté eggplant.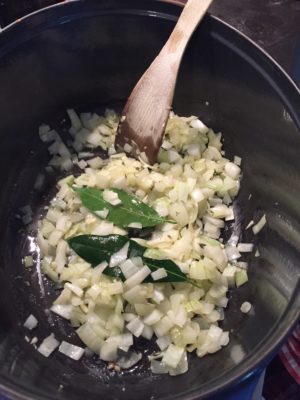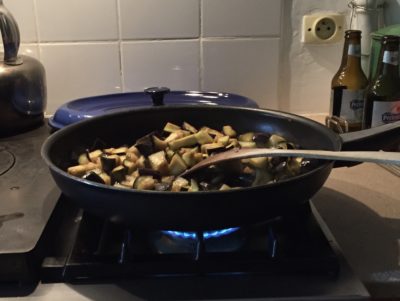 Add tomatoes to onion mixture in pot.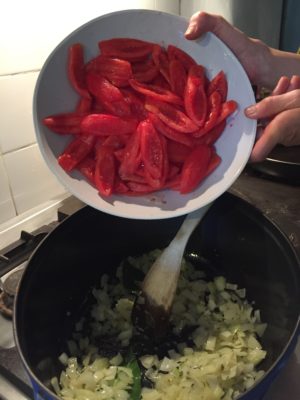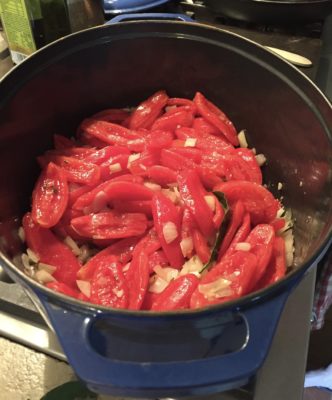 Then add eggplant, then zucchini and cook until zucchini is soft.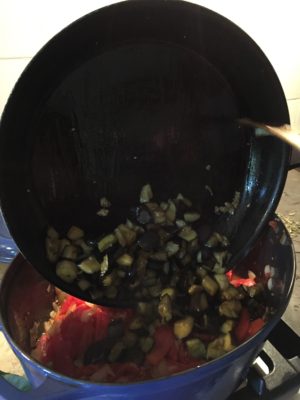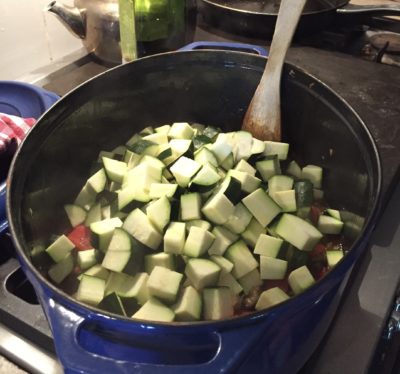 Lastly, add peppers and simmer for half an hour.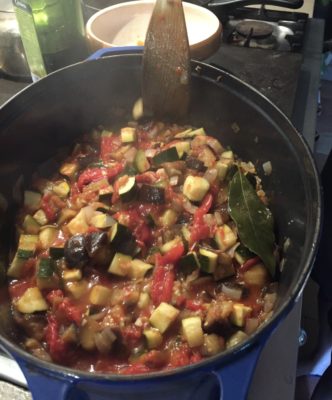 And voila…….Ratatouille!
For Jane's detailed recipes, you must come to France and attend the workshop!  For further groups, a small recipe book will be available for purchase of recipes for meals made for the workshop groups.