There is a wonderful lavender field behind the B&B where the workshop will be staying.  I plan to take my workshop here.  This is my set up.  It is a nice place in the shade.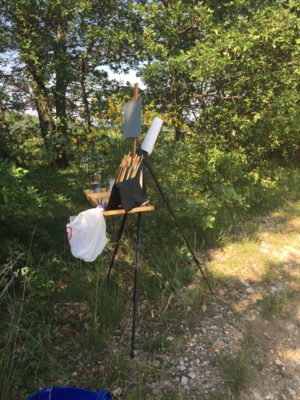 I first sketch on the composition with burnt sienna on a gray ground. I chose a 9″ x 12″ panel.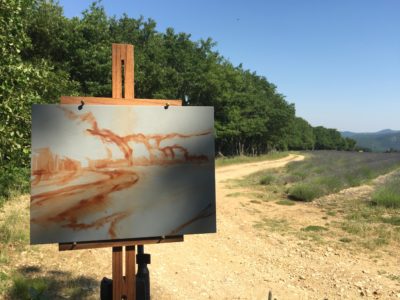 Then I "lay in" my first shapes of color, starting with the lightest colors of the sky and the road.  This, then, dictates the value in the rest of the painting.  It is important to keep the trees massed in one shape, then later going back and picking out a few details of foliage in the foreground.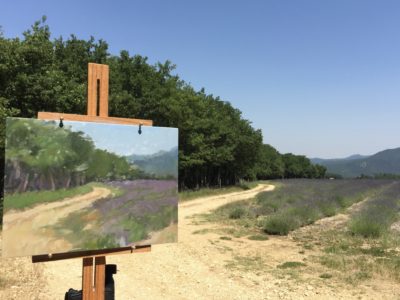 I have tried mixing the lavender color with cadmium red and ultramarine blue to get it dark enough.  For this painting, I think it works well.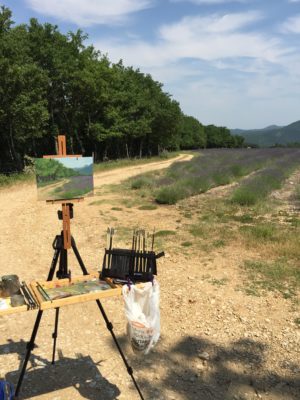 I went back and finished painting the next day.   It was a little cloudy, so adjusted the sky to make it a little lighter.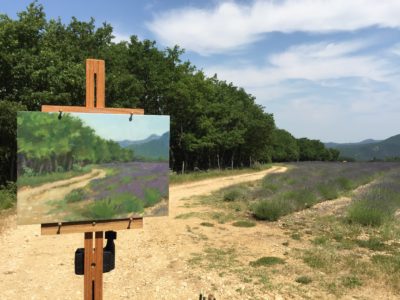 Another view: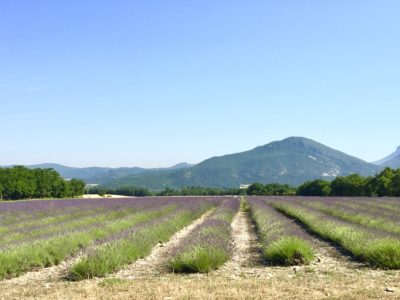 For this sketch, I chose a 6″ x 12″ panel.  Remember when painting lavender rows that there is a dramatic perspective.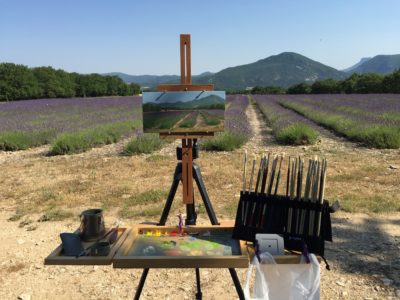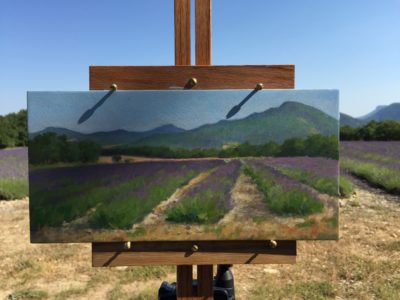 Another view, combining a path with the lavender rows.